FINEST CHRISTMAS ORNAMENTS
MOUTH-BLOWN GLASS MADE IN BAVARIA
Dear customers, we are on holiday from 18.10 - 28.10.2019.
You can browse the shop during this time, but cannot place any orders.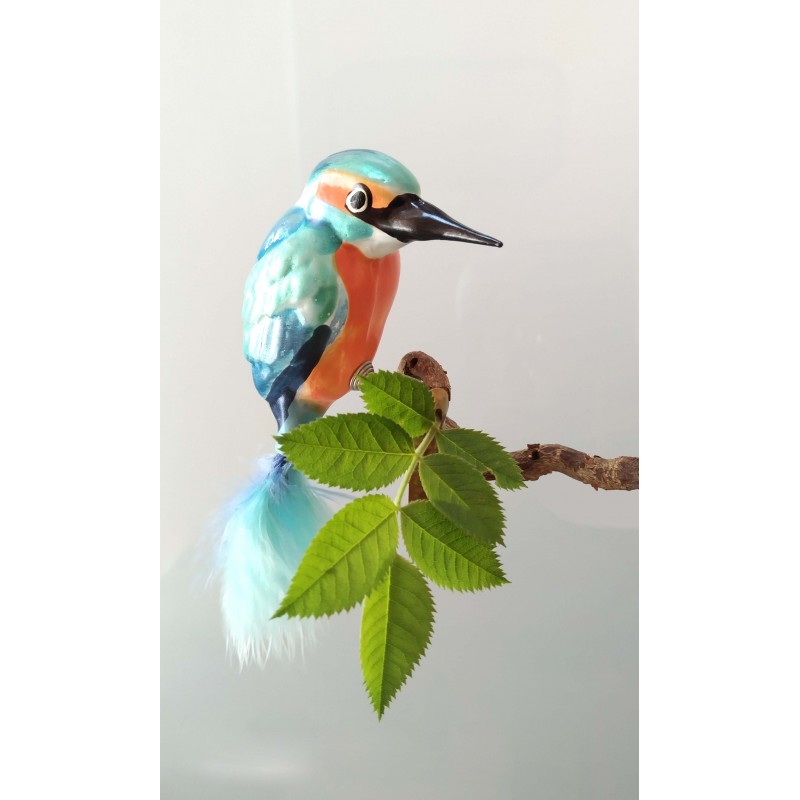  
Kingfisher
Mouth-blown kingfisher with real feather
The kingfisher is a very beautiful, brightly coloured bird. It is a fish catcher and therefore to be found rather at rivers. With the golden metal clip you can easily fix it on a twig. Altogether with his feather it is about 5.5" (14cm) long, the vitreous body alone measures about 3.1" (8cm).
Remark: Each of our products is an unique handcrafted piece. If buying several of the same item, slight differences in color or shape should be expected. The twig is not included in the scope of supply.
8 other products in the same category: