FINEST CHRISTMAS ORNAMENTS
For orders until the 1st Advent I grant a discount of 5% on all my products.
Click on "Weihnachten 2021" in your shopping basket and then on "Add". You will then receive the discount.
Pendulum candle holders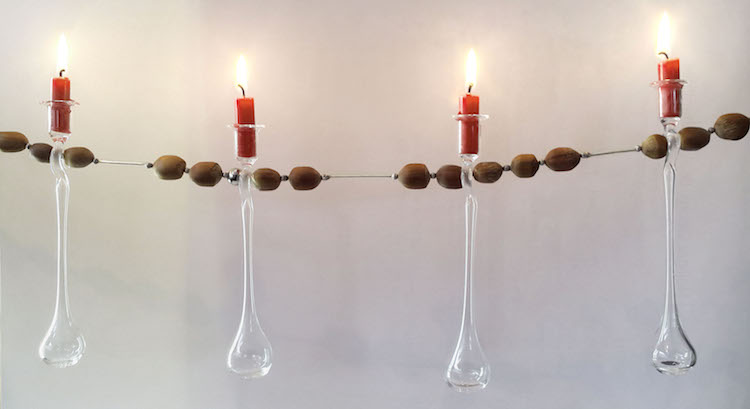 Pendulum candle holders are candle holders and adornment for the Christmas tree in one. Due to the pendulum weight of the glass-drop the candles are always straight and because the glass-drop is hollow, it is also not too heavy for the outer twigs. The candle holders are available in different lengths and diameters.