FINEST CHRISTMAS ORNAMENTS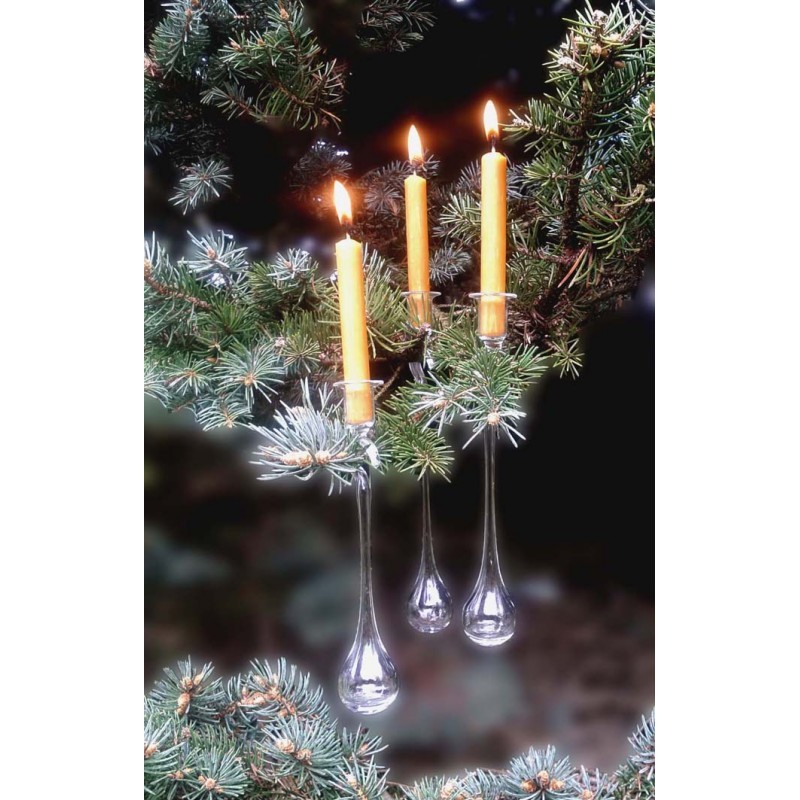  
Pendulum Candle Holder 24 Pieces
Noble glass-drop candle holder for the Christmas tree. Due to the pendulum weight of the glass-drop the candles are always straight and because the glass-drop is hollow, it is also not too heavy for the outer twigs. The pendulum candle holder is blown from fire-resistant glass. Therefore, a complete burning down of the candle is not a problem at all.
Since the diameter of candles for the Christmas tree is not uniform, you can choose between an inside diameter of 0.5" and 0.57". The pendulum candle holders are available in the three drop lengths of about 5.7", 6.7" and 8". For an overview have a look at the size comparison illustration.
Remark: Each of our products is an unique handcrafted piece. If buying several of the same item, slight differences in color or shape should be expected. The price is reffering to one piece.
3 other products in the same category: