FINEST CHRISTMAS ORNAMENTS
For orders until the 1st Advent I grant a discount of 5% on all my products.
Click on "Weihnachten 2021" in your shopping basket and then on "Add". You will then receive the discount.
Tealight-Crowns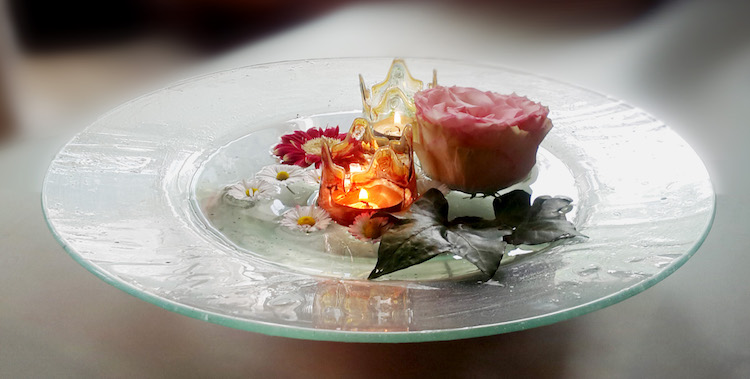 Because of their popularity the tealight crowns are available in different versions. The crowns which are made of fireproof glass can easily be used as table decoration or in any kind of arrangement. They can even be put into cakes. As a swimming light they also look charming, as shown below. Due to their floral shape they look particularly beautiful together with flowers, leaves or wreaths.
The fact that they are not only an ornament, but also a good protection against fire makes the tealight crowns so popular for the christmas wreath. Glass is a poor heat conductor - the tealight, which is completely behind the glass, can not ignite the branches, as well as no wax can drip on the leaves or the wreath.