FINEST CHRISTMAS ORNAMENTS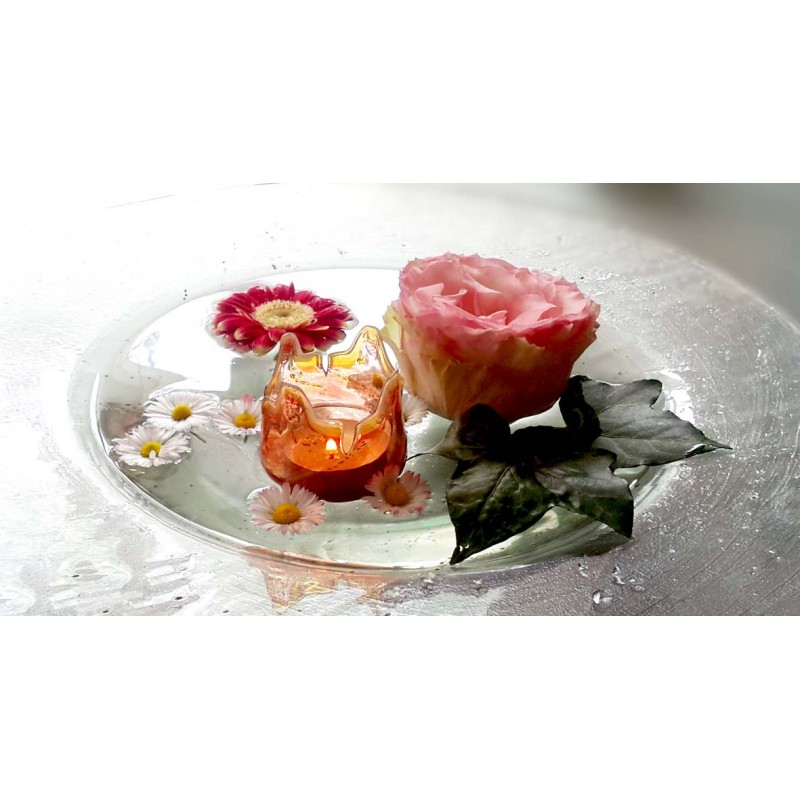  
Swim Light
Like the other tealight crowns, the mouth-blown floating lights have the shape of a crown. They are swimmming along with the tealight on the water and are available in the colors red-yellow and blue-yellow, green-blue or in white. With a few simple flowers from the garden you can assemble stylish decorations.
The floaters are about 2.6" high and 2.2" in diameter and are of course also made of fireproof glass.
Remark: Each of our products is an unique handcrafted piece. If buying several of the same item, slight differences in color or shape should be expected.
2 other products in the same category: