FINEST CHRISTMAS ORNAMENTS
For orders until the 1st Advent I grant a discount of 5% on all my products.
Click on "Weihnachten 2021" in your shopping basket and then on "Add". You will then receive the discount.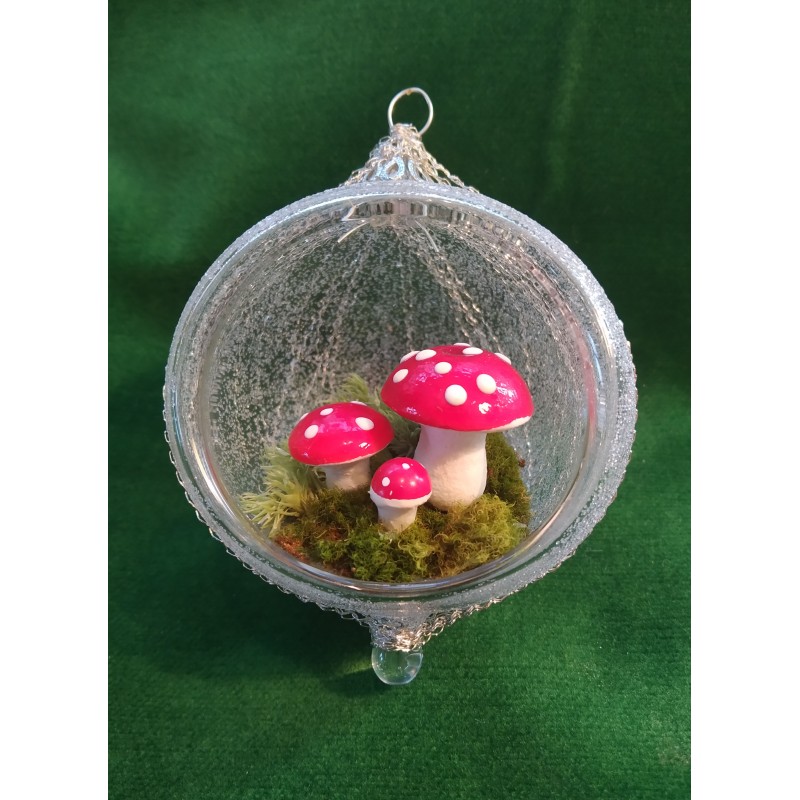  
Fungal Ball
Mouthblown glass ball with little mushrooms inside
The mushroom ball has a diameter of about 2.6". Inside are three small fly agarics on moss. This pretty ball is wound with a real-silver bouillon wire, which gives it a special charm.
Remark: Each of our products is an unique handcrafted piece. If buying several of the same item, slight differences in color or shape should be expected.
2 other products in the same category: