FINEST CHRISTMAS ORNAMENTS
For orders until the 1st Advent I grant a discount of 5% on all my products.
Click on "Weihnachten 2021" in your shopping basket and then on "Add". You will then receive the discount.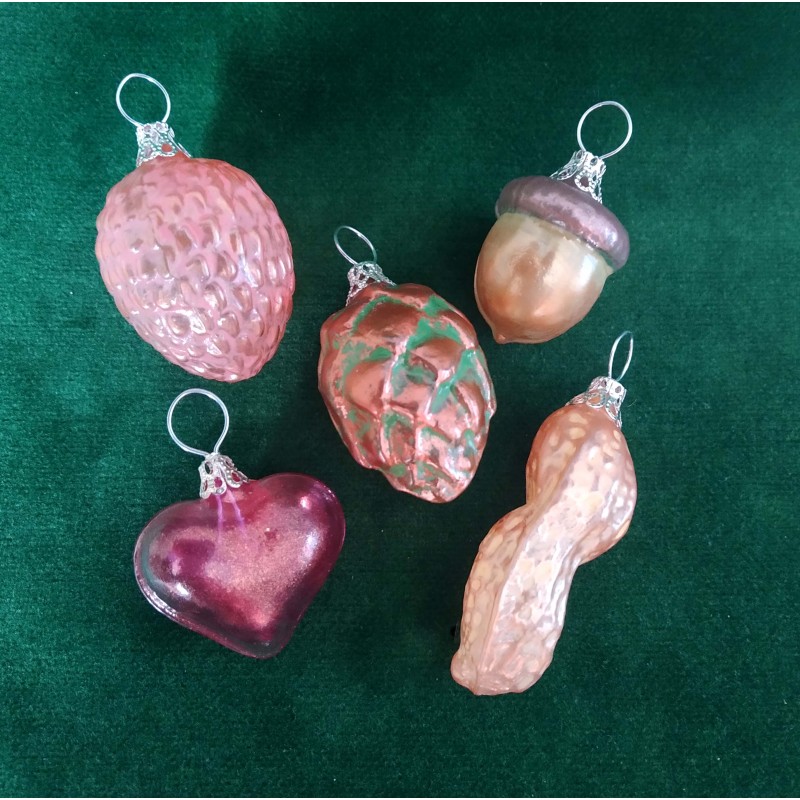  
Mini shaped ornaments 5 pieces
Glass ornaments blown into shapes
Very beautiful miniature shaped ornaments made of mouth-blown glass. There are 5 pieces in the delivery, consisting of heart, cone, acorn, berry and peanut.
These ornaments are perfect for decorating cutlery, Christmas wreaths, mini trees or as pendants for gifts. There are no limits to the decoration possibilities.
The euro coin shown in the last product image serves as a size comparison.
Note: As these are unique pieces, they are never completely identical. When ordering several copies of the same item, slight differences in colour and shape are to be expected. The euro coin is not part of the offer.