FINEST CHRISTMAS ORNAMENTS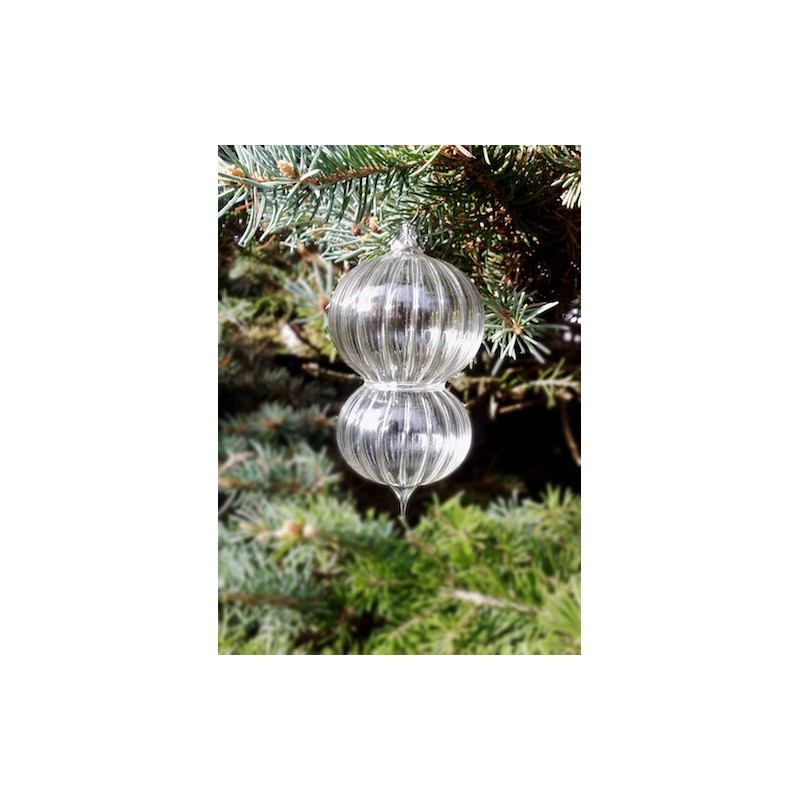  
Rillenkugel groß
Two-part mouth-blown grooved sphere in timelessly beautiful transparency. The grooves worked into the glass refracts the incoming light and creates very beautiful effects. The grooves are in-walled, to the outside they are smooth, which is very practical when cleaning the balls.
The ball makes itself on Christmas tree, but also on the window very well and is always an eye-catcher.
The ball is about 4.3 to  4.7 long.
.
Note: As these are unique pieces, they are never completely identical. When ordering multiple copies of the same item, slight differences in colour and shape are to be expected.
1 other product in the same category: