FINEST CHRISTMAS ORNAMENTS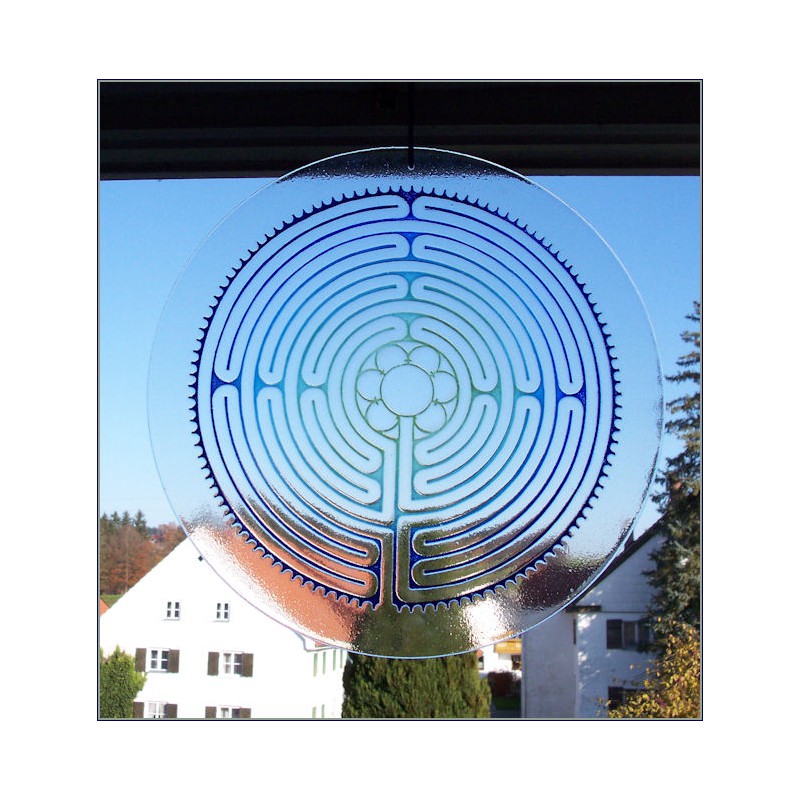  
Labyrinth Chartres
Window panel with the labyrinth of Chartres
Furnace melted window panel with the reproduction of the labyrinth of Chartres. The colors flow from light green to aquamarine, dark blue and violet. Since this is not a glass painting, but a melting of glass powder on the carrier glass, the contours of the picture are sublime. This leads to very beautiful color effects in the case of light incidence. The room is thereby influenced in a pleasant manner.

The window panel can be easily suspended by means of the small hole at the upper edge of the picture. 
Diameter about 10.4".
Remark: Each of our products is an unique handcrafted piece. If buying several of the same item, slight differences in color or shape should be expected. 
1 other product in the same category: